Yahoo Mail improves design and functionality
Yahoo Mail is definitely one of the most known and recognized services respecting this segment of online platforms, being in fact a pioneer and having plenty of years available along with other web pages and solutions provided by Yahoo!
In order to adapt to most recent and modern times, and also with the intention to compete face to face with other email services like Gmail and Outlook, Yahoo! Mail is updating its platform in terms of design, functions and security, with a whole new layout regarding the mobile app available for Android and iOS, as well as for internet browser and the traditional web site.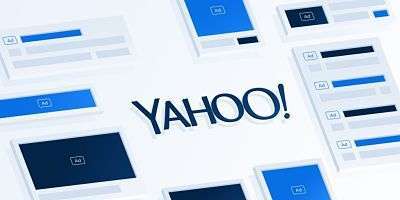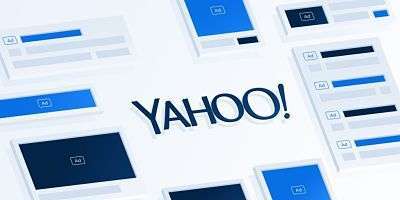 Of course, improvements not only are related with design and layout, but also involve the inclusion of important features that are valuable these days, along with ease of use, stability and privacy as matters that are extremely important.
With these changes in every aspect, Yahoo Mail is looking for to fight back and recover users and market share that once had before, from Gmail, Outlook and AOL as the most relevant contenders in the segment of email solutions, with a new approach and extensive set of advantages and possibilities.
A new design and layout in Yahoo Mail app and web platform
Yahoo! Mail is now offered through an app and website for mobile devices and desktops and laptops respectively, with a novel design based on the new tendencies brought by touch-based applications and versions of mobile operating systems, such as Android and iOS.
This new design both for the platform and web site takes advantage of tabs to offer the different functionalities, folders and possibilities offered by the service, all in one place and highlighting customization options, reliability, ease of use, responsiveness and stability, along with an integral use of email solutions that we will be addressing in a further section of the article.
In details, Yahoo! Mail now offers a layout based on tabs placed at the bottom that allows users to access the different functions of the platforms, along with a main menu that appears on the left with the tab of a button. These categories are:
Inbox: the main tab of the platform is the inbox, in which all messages and emails received are shown by categories that can be selected by the user. Also, by tapping on the inbox on the screen a different set of options will be shown, such as other folders, sent messages, trash can and even Spam folder.
Deals: when the app is used in English and in a region where it is available, the second tab corresponds to Deals, in which different promotions, sales and more are shown to the users, along with mailing that comes from retailers sending exclusive offers. There are also available cash back rewards for users and coupons. When the app is used in Spanish or Deals or not available in the region, the tab is substituted with the Starred option.
Attachments: the third tab is attachments and in this section all received and sent files included on emails will be shown, in order and filtered in relation to file format. In this way, finding a PDF, document, spread sheet, photo or video is very easy to find among all the emails without having the need to search for them manually.
Subscriptions: another valuable function provided by the new Yahoo Mail platform is the subscription tabs for mailing lists and newsletter services, so ads and offers arrive to this section and not the inbox. In the same way, by using this section it is possible to remove subscriptions to services very easy when they are not used anymore.
Customization options in Yahoo Mail
Along with design, functionality and reliability, Yahoo Mail includes plenty of options respecting customization to make our inbox and general experience unique, according to own taste and requirements.
First of all, there are themes and colors available to make the app and platform stand out in mobile and local devices, including red, blue, yellow, green, white and all the gradients and tones between these colors.
And a feature that is impossible not to be included is the dark mode, allowing to use the service in a more comfortable way in phones and also on traditional internet browsers, especially at night. Other actions that can also be customized are the swipes that perform different functions of deleting or mark emails as read or unread.
Also, it can be selected different modes for message preview and conversation view to group messages, either in the form of chat or more classic as independent emails. Notifications can be customized as well, in relation to sound, vibration and time when notifications must be received and when they must not.
General functions of Yahoo Mail and account integration
Yahoo Mail includes a wide set of general useful functions and options, as well as being capable of functioning as a hub for different email accounts, even when they are from other service providers.
So, if users want to take advantage of Yahoo Mail but they have other accounts from Gmail, Outlook or AOL, they can use them and integrate them with the platform and all messages will be received, in just one place and one app or platform.
Other functions available in the platform include the possibility to add signatures, filters, sync contacts on the cloud to use them on different devices, availability of unlimited storage capacity for attachments and security possibilities that are very modern and adapt to current days, including fingerprint-based access as credential to log in and open the app.
Yahoo! Mail as app and web site is completely free in terms of using the platform and create and account. Nevertheless, ads will be shown in both ways to use the service. To avoid this, users can hire the Yahoo Mail Pro plan in which by paying 0, 99 dollars per month, ads will not be shown and other functions will be included, in addition to those that are available with no charge whatsoever.