Easy Yahoo Mail Applications for ios and android
If you're like most people these days, you're always on the go and sometimes it can be hard to find a desktop or laptop computer to check your email. Fortunately, you can check your Yahoo Mail from just about anywhere using their Yahoo Mail Applications for iPhone, iPad and Android. Downloading them is free, quick and easy and they're very intuitive and user-friendly. Let's go through each device one at a time.
Yahoo Mail application for iPhone
If you want to check your Yahoo email on your iPhone, you can find the free Yahoo app in the App Store the way you would look for any application. It will look something like this: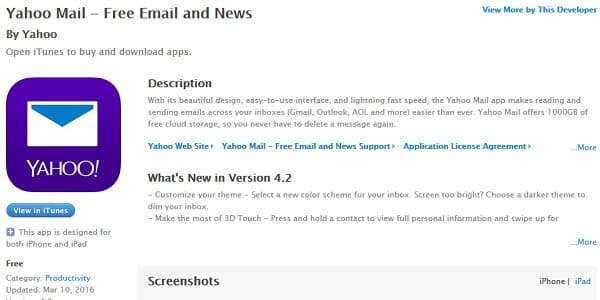 If you're on your iPhone, you can just click "Install" to put the Yahoo mobile app on your device. If you're using iTunes on a computer, you can download it to sync with your other devices later.
When you open the app for the first time, you'll be prompted to enter your Yahoo ID (email address) and password, just like you would when you sign in online.
Yahoo Mail Applications app for iPad
You can find Yahoo for iPad the same way you would for iPhone. Just use your iPad to go to the App Store and search for Yahoo. Your search result will look something like this: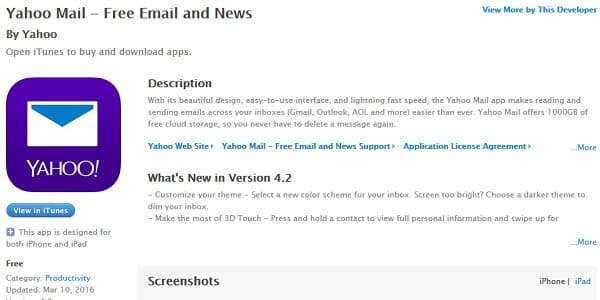 Just click "Install" the same way you would download any other app on your iPad. Wait for the application to finish downloading and installing, and then open it. Once you enter your Yahoo username and password, you're good to go!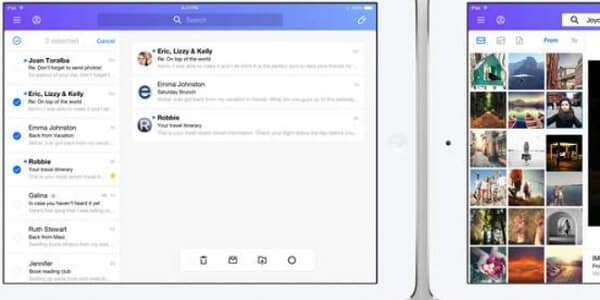 Yahoo Mail Applications for Android
If you use an Android device, whether it's a smartphone or a tablet, you'll be downloading the Yahoo app from the Google Play Store. You can go online to play.google.com and search for "Yahoo", or go directly to the Play Store app on your device and do the same. Your results will look similar to this: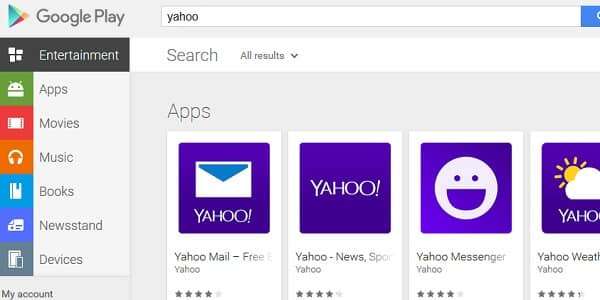 As you can see, Yahoo has several different apps available for Android. If all you're interested in is managing your email, you'll want to click on the first option called "Yahoo Mail". Feel free to download the other Yahoo apps later!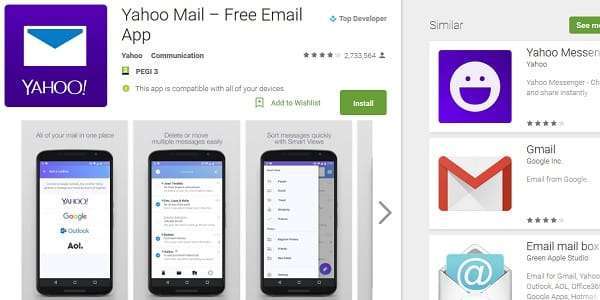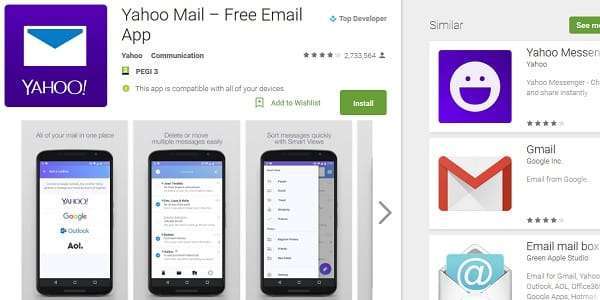 Here on the Yahoo Mail Applications detail page, you can see if the application is compatible with the device you're using. If it is, you can simply click "Install" to download it to your device. When the installation is complete and you open the Yahoo Mail mobile app, you'll have to sign in with your Yahoo email and password, and then you're all set!