Yahoo Account 4 very importanTips for Using
Yahoo Aaccount Mail is a great email platform that's quite intuitive and easy to navigate, and if you had enough time, I'm sure you could figure out how to do just about anything you want in your Yahoo account just by clicking around and doing some trial and error. But who has time for that?
To make your life easier, we've put together some of the most useful and popular tips for using your Yahoo account. Enjoy!
What if I forget or lose my password in your yahoo account?
When you set up your Yahoo account, certain "safety features" were put in place in case you ever forgot your password. If you added a secondary email address to your Yahoo account, recovering your password and accessing your account will be easy. If you didn't add a secondary email address, Yahoo should have asked you to choose and answer a couple security questions in order to prove you are really you and recover your account.  Hopefully you remember the answers to these questions!
First, go to the Yahoo sign in page and click on "Need help?"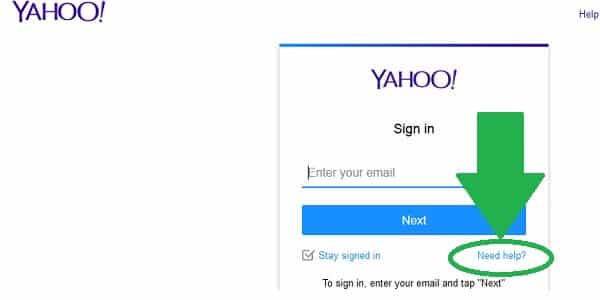 Now, click on "I don't remember my password".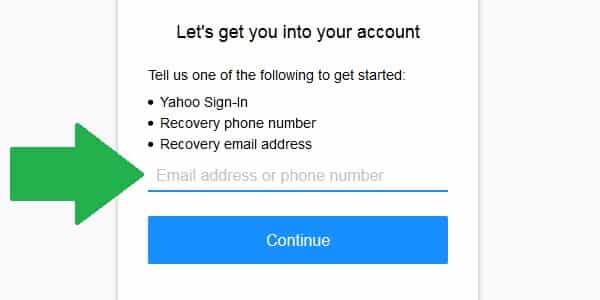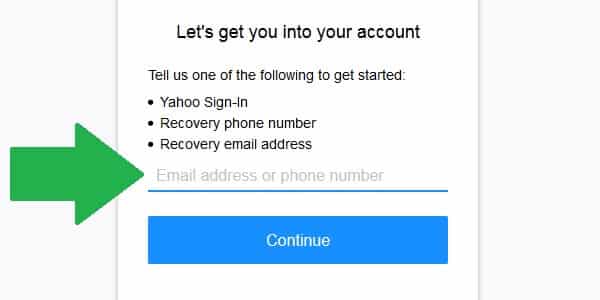 This next screen will be slightly different depending on the information you provided when you set up your Yahoo account. If, like me, you added your mobile phone number, Yahoo's first choice to recover your password is to text a code to your cell phone, since this is the most secure way to prove that you're you. If you don't have that phone number anymore, you'll have to click on "I don't have access to this phone" and try something else.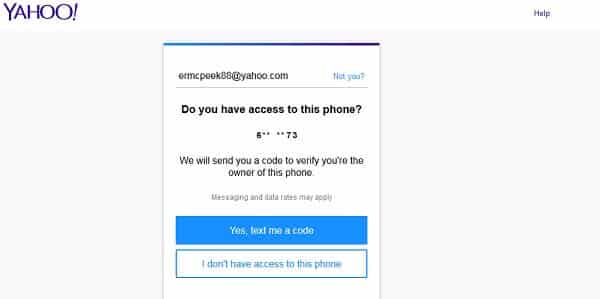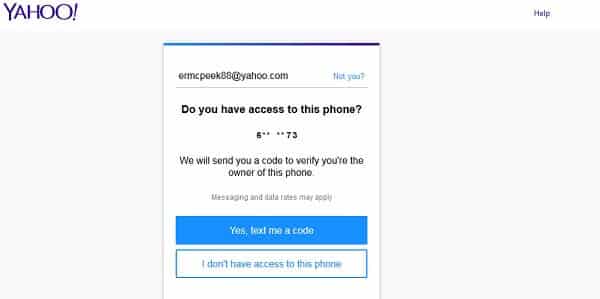 If you added a secondary email address, this is Yahoo's second choice to recover your account. If for some reason you can't get into that email address either, you'll have to click on "I don't have access to this email", and pray that you set up security questions when you created your Yahoo account.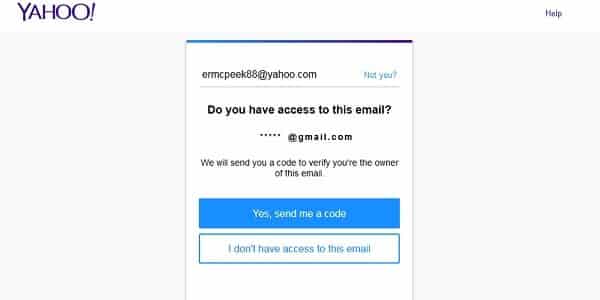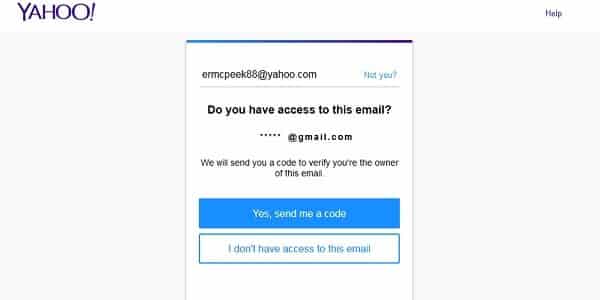 As you can see, I didn't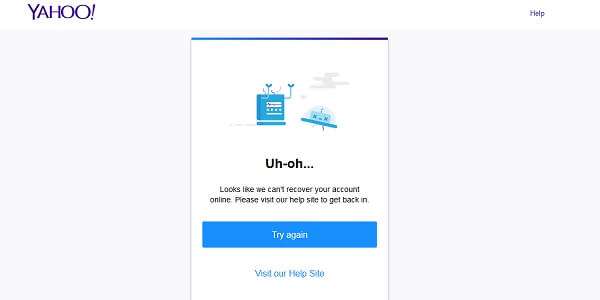 There are limited options when it comes to recovering a lost or forgotten password, which is why it is so important to pick one that you won't forget or write it down and keep it in a very safe place. On the other hand, it can't be so easy that someone else can guess it and break into your personal account.
Help! What if I deleted an important message from Yahoo account mail?
If you accidentally delete an important message and you haven't emptied your trash folder, you can un-delete the message by moving it out of your trash folder.
If you have emptied your trash, or if the message just vanished into thin air, there is still a way to get it back as long as you act within the first 7 days of it being deleted. Here's how:
First, go into your Yahoo inbox and hover over the gear icon, then click settings.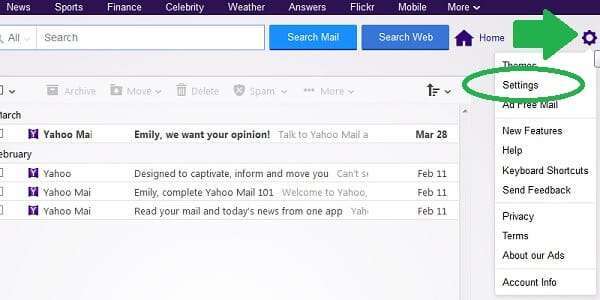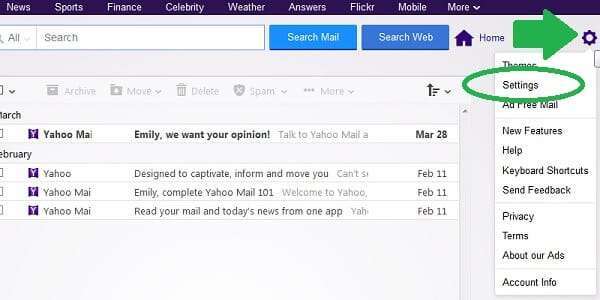 In the settings window, go to the Accounts section. We need to make sure you have POP enabled on your Yahoo email address, so click on your Yahoo email account to view/edit details.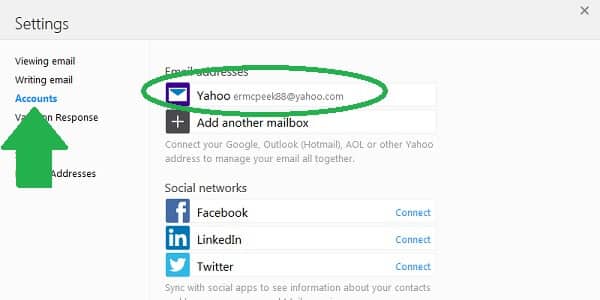 Scroll down until you see the option for POP or Forwarding, and make sure POP is checked (you can only have one of these checked at a time).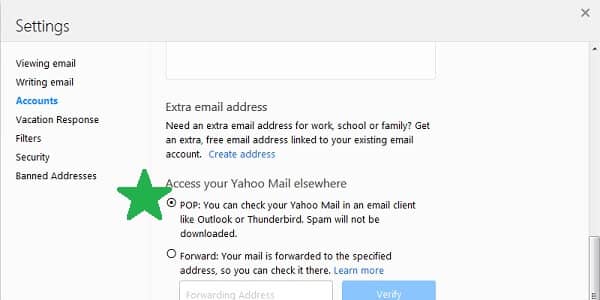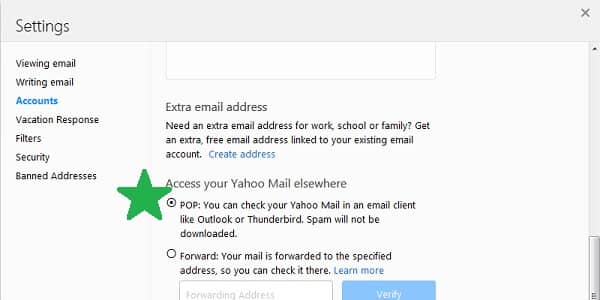 Next, go back to the Accounts section and click on "Add another mailbox". You can add another email address that you will be able to use to check your Yahoo mail. It can be Outlook, Gmail, etc.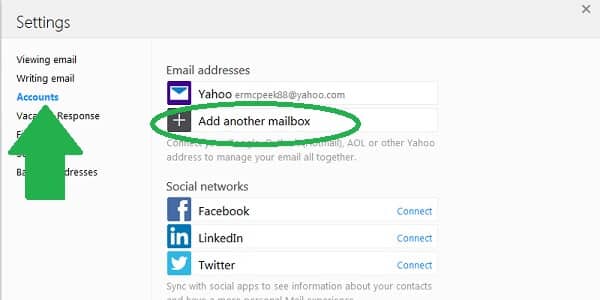 Enter in the relevant information, give your other email account permission to sync with Yahoo when prompted, and give your account some time to sync. This is important because we're going to request a restored copy of your Yahoo mail from, say, 24 hours ago, so if you don't put the emails you received in the last 24 hours somewhere else, they will be gone forever.
Once your other email has synced with Ymail, you can download your existing messages into the other email account. Then, go back to your Yahoo inbox, go to the gear icon again and click "Help". When the help popup shows up, click on the link at the bottom that says "Still need help?"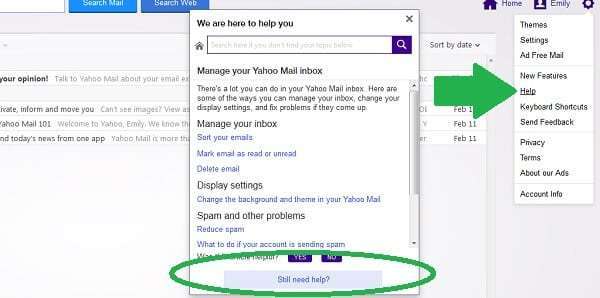 On the Yahoo help page, click the topic "Organize and restore emails", then choose subtopic "Deleted email messages by mistake" or "Email is unexpectedly lost or missing". They both will give you the option to "Restore Yahoo Mail" with a backup copy. Click on the "Restore Yahoo Mail" button.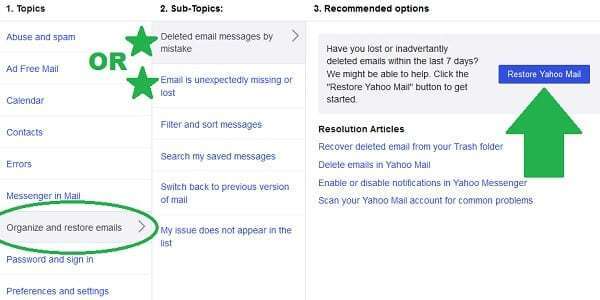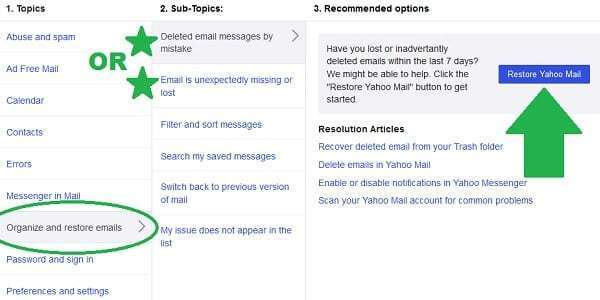 On the help request form, select "Accidentally deleted messages on web Mail", say when was the last time you saw the message(s) you need enter the captcha code and click "Create Request". Yahoo will contact you and in most cases will be able to take your account back in time to before the message was lost or deleted so that you can get it back.
How do I set up my Yahoo Account email signature?
Many people like to add a signature to their email, especially if they use their Yahoo account for work. This is text that will be displayed at the bottom of every email you send in Yahoo automatically, unless you manually delete it.
Here's how to create an email signature in Yahoo:
Go back to your "Settings" by using the gear icon in your inbox, and go to the "Accounts section" and select your Yahoo email address.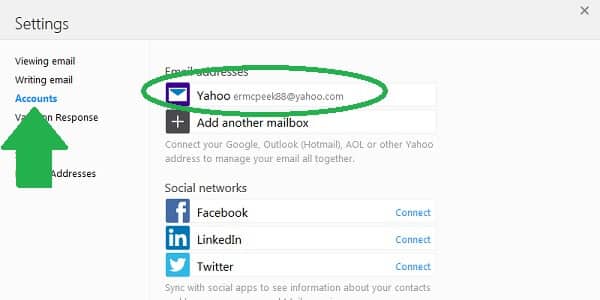 Scroll down until you find the "Signature" section, check the box to "append a signature to the emails you send", and then use the box to enter the text you want for your signature. You can also use rich text formatting to change the font style, color, etc. Then click "Save".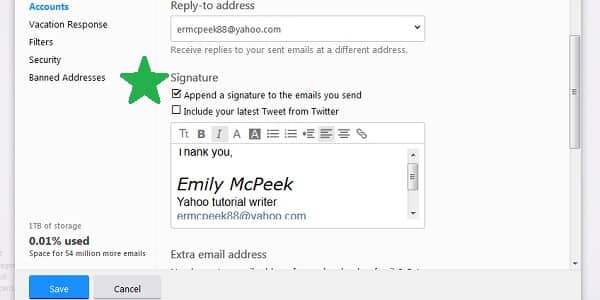 There you have it, the 3 most useful and popular tips for using your Yahoo account!
Don't forget to check out our post, "Security Tips for Yahoo Mail" and stay tuned for another post on tricks that will let you get the most out of your Yahoo account.