Yahoo users exclusive cash back rates by Verizon
Yahoo Holiday season is around the corner, and this means that great offers and deals are going to be available soon by different companies and businesses that want to make their customers happy, along with new potential ones that might be coming.
Online services and internet-based companies are aware of this arrival of the holiday season and the importance of providing juicy offers and deals to consumers, and in many cases such companies team up with others to provide users with amazing advantages and promotions that usually are not available, or mean in expensive prices and costs.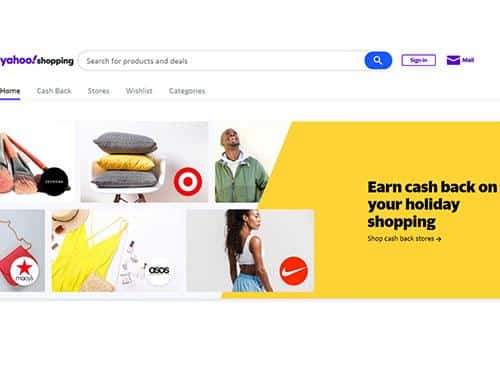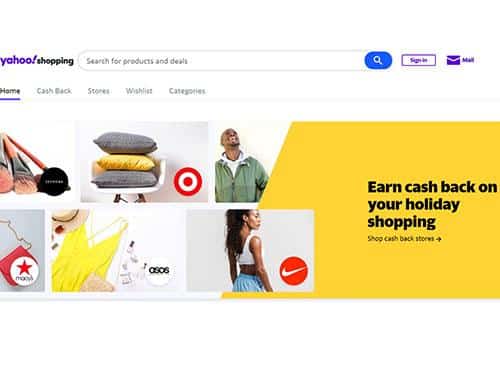 This time, three main and leader companies in their specific niches and industries join to offer great discounts, offers and deals to their customers; we are talking about Verizon Media and Rakuten, which will be rewarding Yahoo! users on two of the platforms of this company with great prices. All of this is possible thanks to the interest of these three companies on working together.
In the next sections we are going to describe the benefits of such rewards for those Yahoo! users by Rakuten and Verizon Media, which can be from exclusive cash back rates to other prices and advantages.
Benefits users will obtain through the collab between Yahoo, Rakuten and Verizon Media
Starting at November 27th, the collaboration between Yahoo!, Rakuten and Verizon Media will allow users from the three companies to obtain benefits. First of all, visitors and customers from the Yahoo! Shopping and all of retail stores will offer cash back rates in their orders, specifically on select merchants the whole year. This will apply to more than 50 premier online retailers across the world. 
All of these offers will be powered by Rakuten, as the specialized shop, reward and loyalty-focused business that designs different programs that include cash back rewards and many more that benefit customers directly, and also work to increase loyalty to brands and stores. Rakuten comes from Japan and has teamed up with Yahoo! Shopping to make this possible.
In fact, Rakuten is the preffered platforms for business and users to apply loyalty strategies where customers can earn from money to virtually everything in terms of sales, products and solutions. With 20 years of experience, the company has paid more than one billion dollars in cash back rewards and other loyalty program, making its name for 3.000 retailers and millions of users.
The third company that allows this to be happening is Verizon Media, as a division from Verizon Communications that actually owns Yahoo! since 2017. The paper of this great company on this reward program is that provides plenty of solutions included on the offers for users to acquire.
Verizon Media involves plenty of brands, such as AOL, Engadged, Flurry, Rivals, TechCrunch, as well as all the solutions provided by Yahoo! such as Yahoo! Mail, Yahoo! Finance, Yahoo! News and Yahoo Sports, all services quite known by the audience and with extensive history over time and a great market share and millions of users worldwide.

The relationship between the Verizon Media and Yahoo!, along with Rakuten makes of this loyalty and reward program a powerful tool to increase success in the called companies, along with the customers that at the same time will be beneficiated with great discounts, deals and general savings in the whole purchase process.
Yahoo! Mail and great offers with cash back rates and more
The alliance between Rokuten, Yahoo! and Verizon Media not only include offers on specific merchandise on the 50 premier online retailers at the moment of purchase, but also involves deals and promotions digitally, especially in platforms and services provided by Yahoo! in mobile devices and also local, in the form of rewards.
Specifically, Yahoo! Mail users will be able to see if they win something directly on the app and web site, such a discount or straightforward cash back rates that decrease total cost in orders that include products labeled on the offer. This transactions also involve merchants that are featured in the loyalty programs, which were called in the previous section. 
Needless to say that all the rewards, prices, promotions and deals are designed by Rokuten as strategies to get the most clients and possible and for them to be the most benefited by the programs. Coupons are also included as outstanding advantages of this program that will be shown on the corresponding platforms, as we will be explaining next.
Yahoo! Mail users will be able to see promotions and offers directly on their inbox, having in fact a section or specific tab for such purpose called "Deals" that is located next to "Inbox." Unfortunately, in case users are located in countries where deals are not available, the "Deals" section will be changed for another one on the app´s layout.
Purpose of Verizon Media´s strategy with cash back rates and other rewards
The whole point of the partnership between these companies is to provide a whole service of loyalty increase and also commerce and shopping possibility for users, with a seamless and unified experience for both parts respecting business and clients.
Not only that, through its filial of Yahoo! Verizon has the intention to create a new platform of interaction for shopping, obtain rewards by taking advantages of new technologies and more. For example, shoppable content, interactive possibilities and more with immersive experiences across the board.
These are the words and general intentions of Guru Gowrappan, CEO of Verizon Media, as well as Amit Patel, CEO of Rakuten, providing a new set of options and possibilities with a great partnership of companies that are leaders in their specific segment of technology and reward programs and loyalty.
At this point, thousands of users and customers of different brands included on the promotions and programs have been benefited with discounts, high cash back rates and even free purchases and other advantages, getting the brands related loyalty and more thanks to strategies carried by Rakuten and the partnership between Yahoo! and Verizon Media. Benefits are still available at this point.