Yahoo Mail Notifications: Staying Informed and Connected
In today's fast-paced digital world, staying informed and connected is more critical than ever. Yahoo Mail provides a powerful email platform that not only allows you to send and receive messages but also keeps you updated with timely notifications. We will explore the significance of Yahoo Mail notifications and how they help you stay informed and connected in your personal and professional life.
The Importance of Email Notifications
Email remains a primary communication channel for both personal and business matters. Whether it's an urgent work-related message or a vital family update, receiving timely email notifications is essential. Yahoo Mail understands this need and offers a robust notification system to ensure you stay informed without constantly checking your inbox.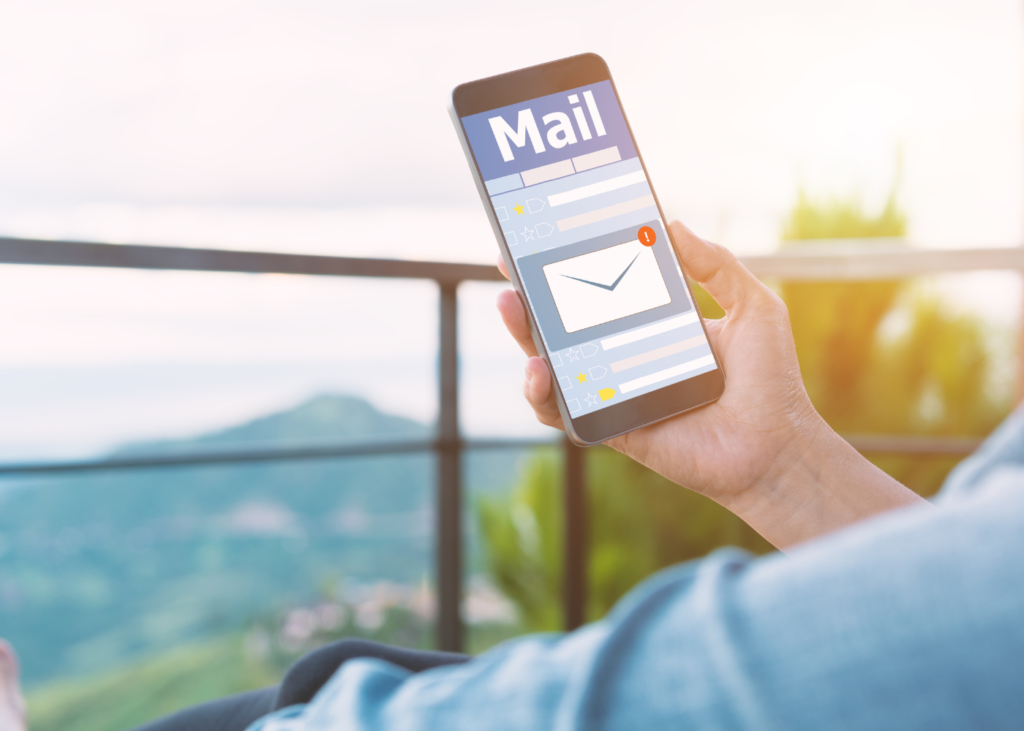 Types of Yahoo Mail Notifications
Yahoo Mail offers various types of notifications to cater to different preferences and needs:
New Email Notifications: The most fundamental notification, this informs you when a new email arrives in your inbox. It's crucial for real-time communication and ensures you never miss an important message.
Calendar Notifications: Yahoo Mail integrates seamlessly with its calendar feature, sending notifications for upcoming events, meetings, or appointments. This helps you manage your schedule efficiently.
Task Reminders: Yahoo Mail's task feature allows you to set reminders for important to-dos. Notifications ensure you stay on top of your tasks and deadlines.
News and Updates: Customize your Yahoo Mail notifications to receive news and updates on topics of interest. This keeps you informed about the latest developments in your areas of concern.
Customizing Your Yahoo Mail Notifications
The beauty of Yahoo Mail notifications lies in their customization. You have the flexibility to tailor notifications according to your preferences and needs. Here's how to do it:
1. Access Yahoo Mail Settings
To customize your notifications, start by accessing your Yahoo Mail settings. Click on the gear icon in the upper-right corner of your Yahoo Mail dashboard, then select "More Settings."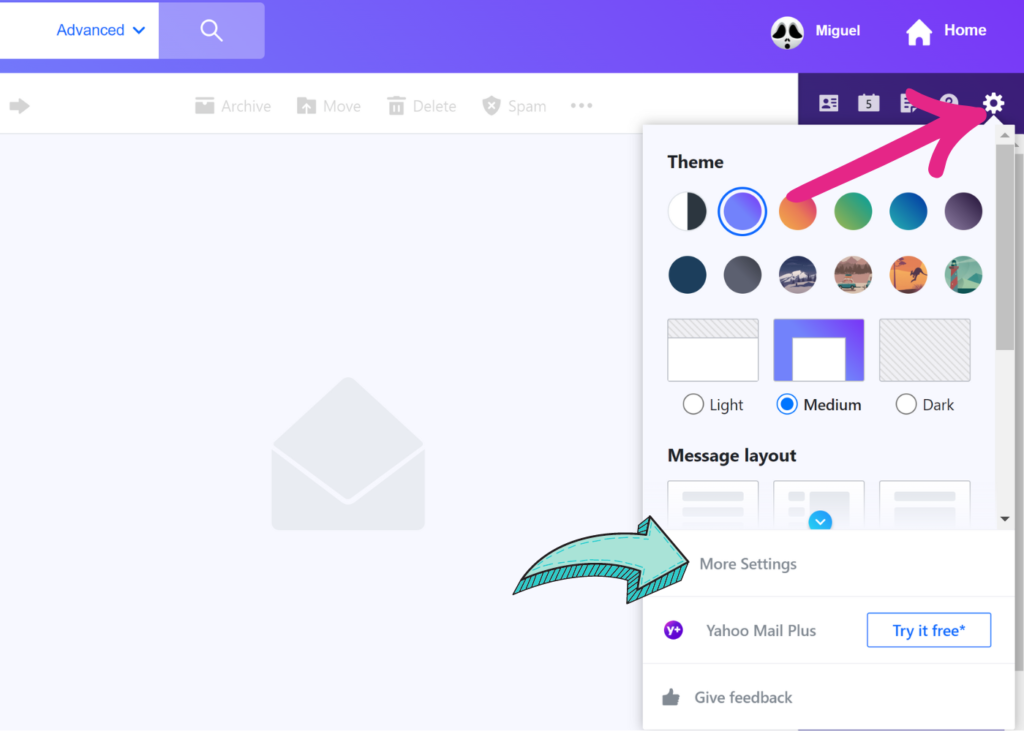 2. Notification Preferences
Under "Settings," click on "Notifications." Here, you can manage your notification preferences. You have the option to toggle notifications on or off for various categories such as: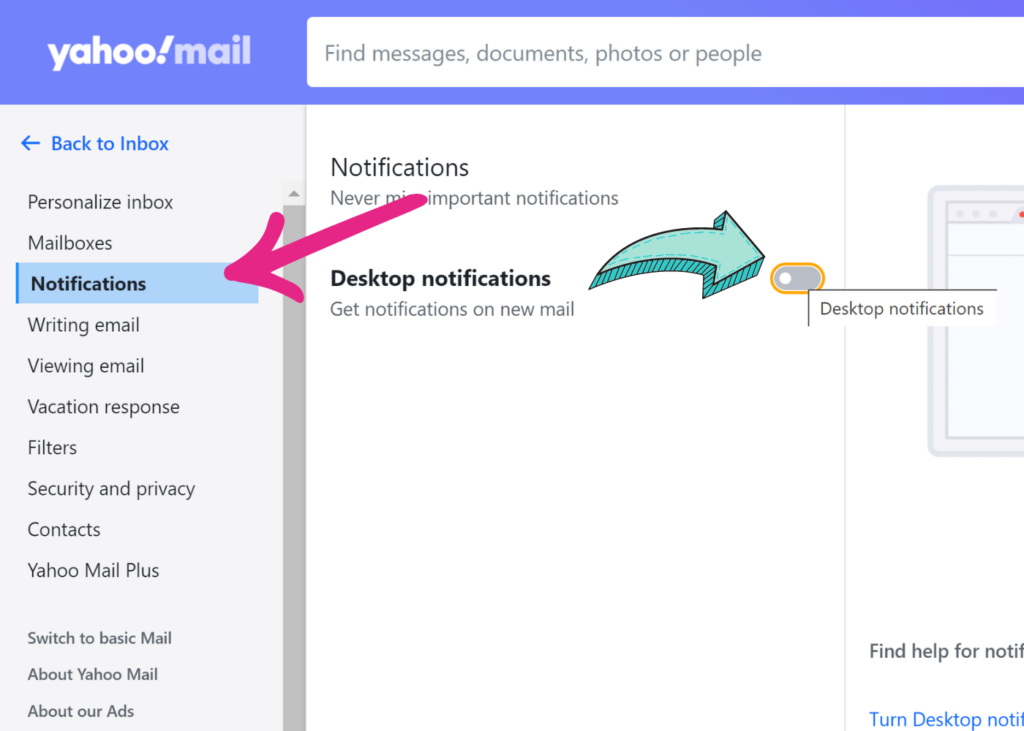 Mail Notifications: Enable or disable new email notifications.
Calendar Notifications: Manage alerts for upcoming events and appointments.
Task Notifications: Control reminders for your tasks and to-do lists.
News and Updates: Customize notifications for news and updates based on your interests.
3. Choose Your Notification Method
Yahoo Mail offers multiple notification methods:
In-App Notifications: Receive notifications while using the Yahoo Mail app or webmail interface.
Email Notifications: Get notifications delivered to your email inbox.
Push Notifications: Receive real-time notifications on your mobile device.
Browser Notifications: Allow your browser to display notifications even when Yahoo Mail is not open.
4. Customize Sound and Appearance
You can further personalize your notifications by selecting the notification sound and choosing how they appear on your device. For example, you can opt for a subtle ping or a more noticeable alert tone, depending on your preference.
Benefits of Yahoo Mail Notifications
The benefits of using Yahoo Mail notifications are extensive:
Real-Time Updates: Yahoo Mail notifications provide you with real-time updates on incoming emails, events, tasks, and news. This ensures you're always in the know.
Efficient Time Management: Calendar and task notifications help you manage your time effectively, ensuring you never miss an appointment or deadline.
Personalized Information: Customize your news and updates notifications to receive information that aligns with your interests and passions.
Stay Connected: Whether it's a work-related email, a family message, or breaking news, Yahoo Mail notifications keep you connected to the information that matters most to you.
In conclusion, Yahoo Mail notifications are a vital component of staying informed and connected in today's digital landscape. Their customization options and versatility make them a valuable tool for personal and professional communication. By customizing your Yahoo Mail notifications to suit your needs, you can ensure that you receive timely updates and stay well-informed in all aspects of your life.