How to add third party email accounts to your Yahoo Mail
Having two or more email accounts from different providers is a common thing, as we get to use one for work and the office while other is personal and for the family, along other examples and use cases. What is not common is an email provider that lets you check your messages from other ones, all from one inbox. This is exactly what Yahoo Mail allows and we will show you the way to add other email provider accounts and give access in one place. 
Why have two or more email accounts added to your Yahoo Mail?
For many reasons most of us use at least two different email accounts offered by distinct providers. Whether one is for personal purpose and the other one for work, use cases are actually extensive where we simply still utilize that old email address, along with a more recent one.
Whatever the case may be, counting on with an uncluttered inbox that includes all of our messages -regardless of the provider- sounds quite useful and timesaving. With a Yahoo sign up, it is possible to do it since the platform allows us to add third party email providers. 
As result, all of your messages -personal, business, work or any other- will appear in one inbox. Currently, Yahoo Mail let you add up to 50 accounts from other providers, with compatibility for Gmail by Google, Outlook by Microsoft, Office 365 also by Microsoft, AOL, other Yahoo accounts and more.
Setting and adding up third party email services to your Yahoo Mail easy and quick
Following a quick process with a few steps, you will be able to add third party email providers to Yahoo Mail, so opening one inbox means access to each one of your messages, which can save time:
Open session in Yahoo Mail, as you would usually do every day.
In your inbox and homepage, locate the Settings button on the right and click it. From the dropdown menu, scroll if need it and select "More settings".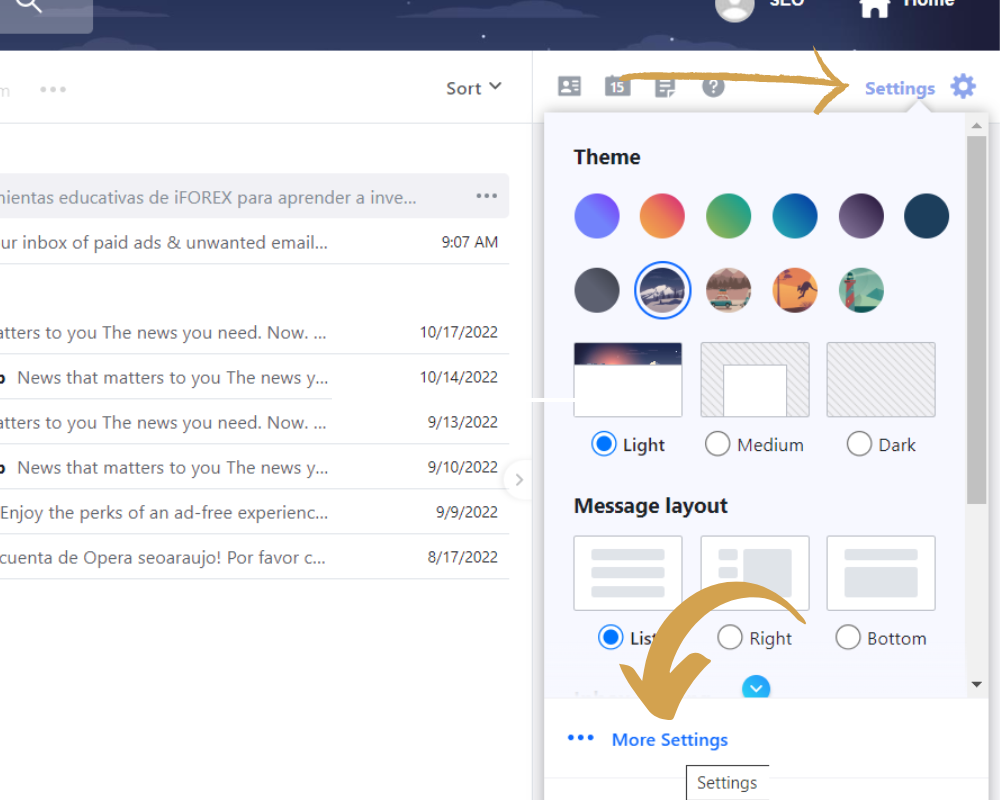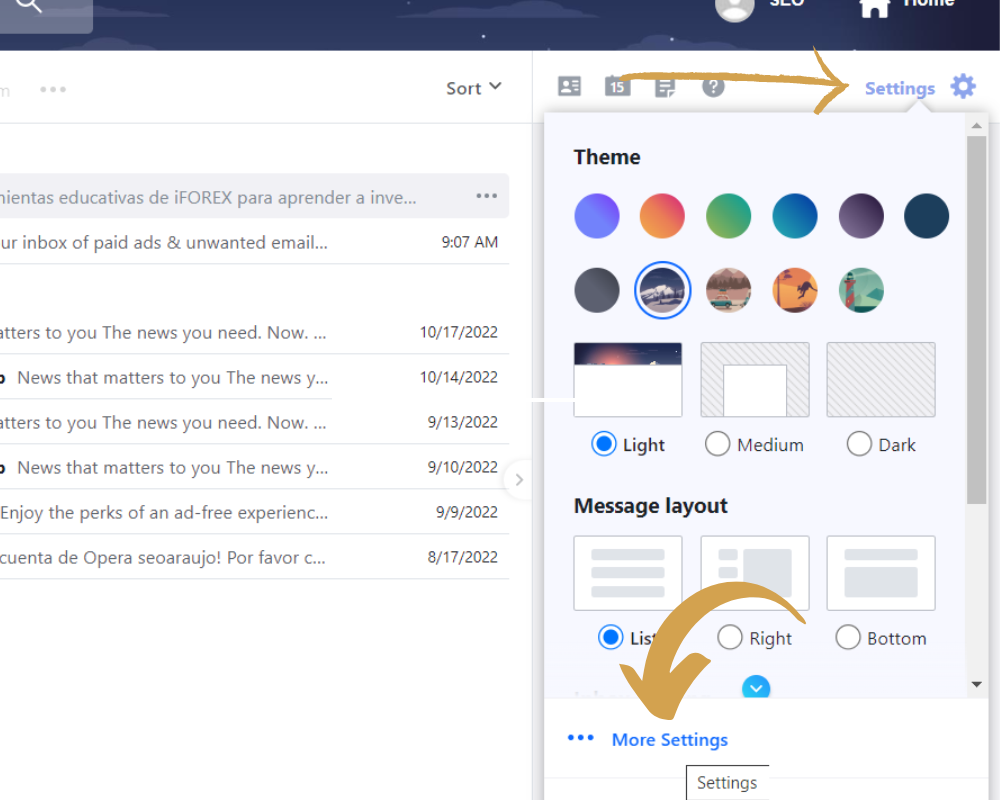 You are in the Settings menu now. From the list on the left, click on "Mailboxes".
In the Mailbox Management section, the platform explains that you can connect your email accounts from providers like Google, Outlook, AOL and more. Click on "Add mailbox" to start.
Now, select the email provider from the list: Google, Outlook, Office 365, AOL, Yahoo and other.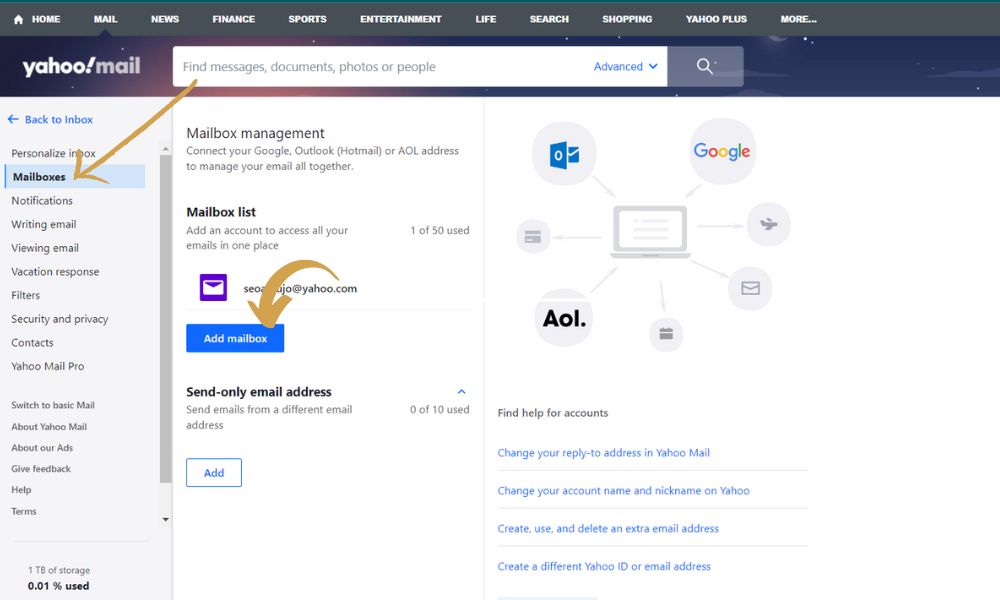 The next step is to enter the email address according to the provider you chose. Remember to open session in such service and grant Yahoo permissions to sync.
A prompt window will appear asking to grant permissions to Yahoo. Choose the account and click on "Allow".
If everything went OK, the third-party email account will appear in the Mailbox list and also to be selected in the inbox, receiving all messages sent to such account.
In case you want to remove the third-party account, you can do it by selecting it on the Mailbox list and then scrolling to the option "Remove mailbox" to delete it completely.