Bitcoin Holds Above $30,000 Despite Minor Dip
Bitcoin experienced a slight decline in Monday's afternoon trading session in Asia but managed to remain above the $30,000 mark. Over the past week, it has recorded a gain of approximately 15%, buoyed by positive market sentiment following the expressed interest of several financial institutions in launching crypto-related exchange-traded funds (ETFs). While the prices of Ether and most other top 10 non-stablecoin cryptocurrencies fell within a 24-hour period, they have seen an overall increase over the past week, with the exception of BNB and XRP.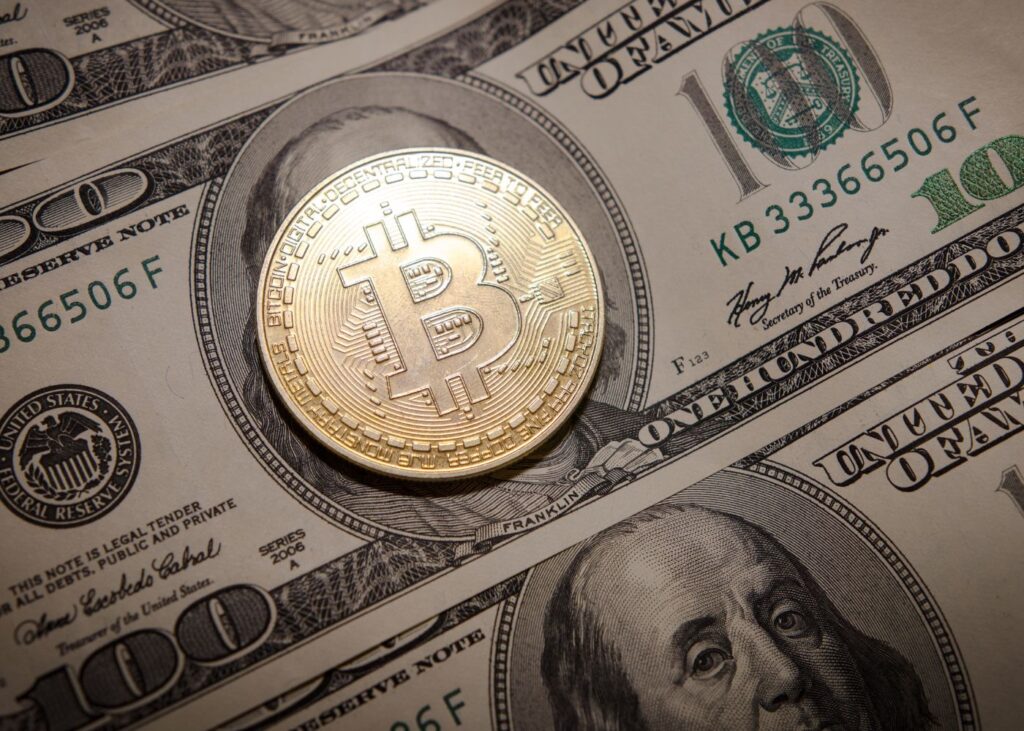 Bitcoin's Performance
According to CoinMarketCap data, Bitcoin saw a 1.04% drop to reach $30,416 within a 24-hour period until 4 p.m. in Hong Kong. Despite this minor decline, the world's largest cryptocurrency has demonstrated a 15.11% increase in the past week, with the market showing optimism following the approval of the first leveraged Bitcoin futures ETF by the U.S. Securities and Exchange Commission (SEC). The "2x Bitcoin Strategy ETF" by Florida-based Volatility Shares is set to commence trading on June 27 on the CBOE BZX Exchange.
Increased interest in Bitcoin ETFs was evident as inflows to the ProShares Bitcoin Strategy ETF (BITO), a Bitcoin futures fund, experienced its largest weekly inflow in a year, surpassing $1 billion in assets. Eric Balchunas, senior ETF analyst for Bloomberg, highlighted this on Twitter, noting the significant trading volume on Friday.
Notable ETF Applications and Outlook
BlackRock, the world's largest asset manager, and WisdomTree, a New York-based asset manager, have both filed applications with the SEC to launch spot Bitcoin ETFs earlier this month. Markus Thielen, head of research at digital asset service platform Matrixport, expressed confidence in the SEC's approval of BlackRock's request by September-October 2023, with potential Bitcoin holdings of approximately $10 billion in the iShares Bitcoin Trust ETF by the end of 2023. Given BlackRock's history of successful ETF applications, Thielen believes the approval odds are high, which would also signal the SEC's progressive stance if regulatory requirements are met.
Performance of Other Cryptocurrencies
Ether, the second-largest cryptocurrency, experienced a 0.98% decline to reach $1,893 within a 24-hour period. However, it has recorded a 9.83% gain over the past week. Cardano's ADA token and Dogecoin saw losses of over 2% in the last 24 hours but have shown gains over the week. Cardano declined by 2.33% to $0.2904, but strengthened by 11.58% in the past week. Dogecoin dropped 2.31% to $0.06609 after a 6.6% gain over the week.
Among the top 10 non-stablecoin cryptocurrencies, BNB, the native token of Binance, the world's largest crypto exchange, and XRP, which powers Ripple Labs' payment and exchange network services, were the only two to experience weekly losses. BNB fell by 1.33% to $237 within 24 hours and lost 2.29% over the past seven days, impacted by Binance's legal battle with the SEC over alleged securities rule violations. XRP declined by 1.17% to $0.4848 within 24 hours, following a 1.13% weekly loss. XRP prices were affected by the release of internal SEC documents that Ripple claimed could demonstrate unfair targeting by the U.S. regulator in its lawsuit against the company.
Global Crypto Market Performance
The global crypto market capitalization experienced a 1.08% decline to $1.18 trillion, while the market volume fell 4.34% to $32.06 billion within a 24-hour period.